SILVERHAWK'S CREATIONS.
BEAR CLAW PENDANTS:
1997-2006 Sam Silverhawk. All Rights Reserved.
†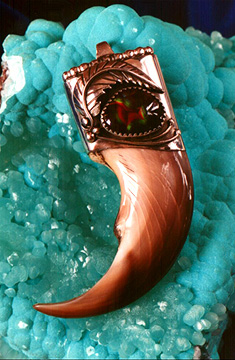 Here are a few examples of my silversmithing work.
These beautiful photos are courtesy of Gary Lackie. THANKS BROTHER!
†
***Please note***
All sales of items made with game mammal parts (such as these bear claws) are regulated by varying state laws.


 

...or continue through the gallery by clicking below.