~ Morrisonite cab ~

Offered here is a colorful cabochon of morrisonite jasper, from the old Morrison Ranch digs in Oregon. This rare material is a member of the porcelain jasper family, and takes a dazzling shine. This example features a rather festive array of patterns in complimentary shades of blue, gold, cream and rich reddish brown. It is cut with a high rounded dome of 6mm, a smooth, glassy polish both front and back.

Size: 44x24mm
Weight: approximately 51 carats

Price: SOLD Click here for current gemstone offerings.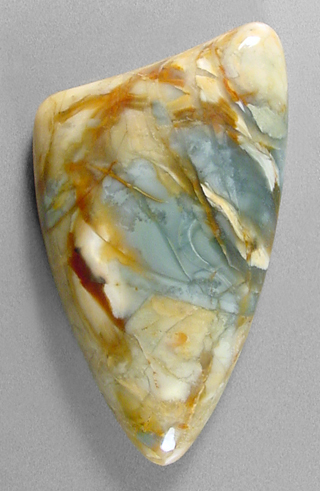 Morrisonite