~ Deschutes jasper cab ~

Offered here we have a cabochon of Deschutes jasper, from Oregon. A long time favorite in the celebrated family of porcelain jaspers, this classic old material has become quite collectibly rare and spendy these days. This cabochon features an interesting pattern of streamers in rich earthy reddish brown tones against peachy tans, with areas of blue gray to boot. The cab has a nicely rounded dome of 5mm, a versatile designer shape, and a gleaming polish both front and back.

Size: 46x13mm
Weight: approximately 24 carats

Price: Sold
See our current gemstones here.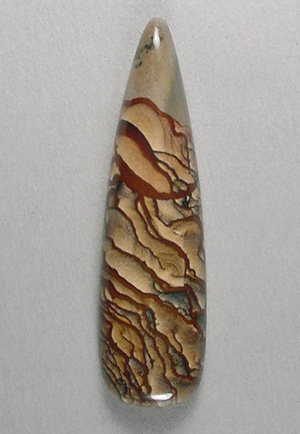 Deschutes